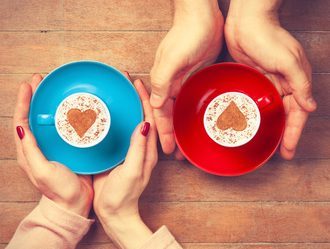 A big thank you to Malcolm Grant in Australia (I love how this movement is so international), who has kindly created a beautiful informational Suspended Coffee Handout that Suspended Coffee supporters (or fanatics) can use to introduce the idea to businesses.  The file is in Word so people can print it out and tweak it as they like.  It's in a tri-fold format to make it smaller and easier to hand out.  It does a really good job of explaining the idea of Suspended Coffee to newbies. Just click on the link above to download the handout, print some out, and start handing them out to businesses.
I have also finished a sample Letter for Businesses that anyone can use. My letter focuses on the business owner's possible concerns and answers questions that owners may have about offering Suspended Coffees. S.C. supporters can also copy the letter contents and send it in an email to their local businesses.
Lastly, I would also encourage supporters to offer personal assistance to the business, sign the letter and include your personal contact information. That way the business owner knows that you are an active member of the local community.