Over the past three years Suspended Coffee has taken the world by storm!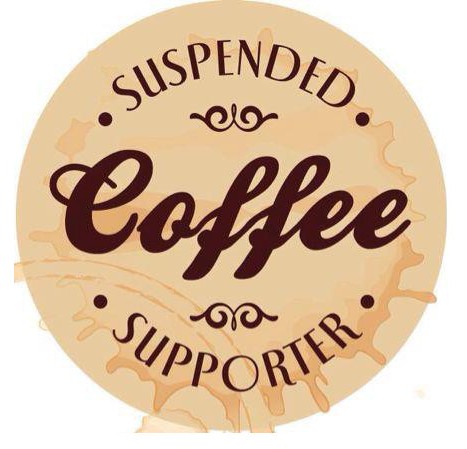 There are over 2000 participants in North America, South America, Europe, Asia, and Africa.  Here are the best lists of participating cafe's and restaurants:
General Suspended Coffee Facebook Pages
This movement primary took off from Facebook. There are several Facebook pages that are still are great way to support the movement and connect with other Suspended Coffee supporters.
Caffe Sospeso (Suspended Coffee) This page was the first page promoting the movement. It was started over a year ago before the pre-Easter viral storm hit Facebook. The owner has acted as the conscience of the movement: reminding people to keep this a people's movement and requesting that proponents refrain from using the movement for financial gain.
Suspended Coffees This is the largest Facebook group with over 300,000 followers, led by John Sweeney, which has become the focal point of the movement. Check out their Youtube account as well.